We firmly believe in the fact that the inhalation preparation is and will be the mainstream product in the market.
Our products will be approved in China and EU from year 2021 and on, and with a global sell, we will be a leading company in inhalation products and eyedrops soon.
Our Company's Moxifloxacin Hydrochloride Eye Drops Receive Approval for Market Launch
2023-10-23
Clicks:30
From:
On October 23, 2023, our company's product, Moxifloxacin Hydrochloride Eye Drops, received approval for market launch with the registration number of H20234318 issued by the NMPA.
Moxifloxacin Hydrochloride is an efficient and broad-spectrum antibacterial drug widely used in the treatment of ophthalmic infections. Our company has developed a single-dose packaging, which provides the advantages of convenience, portability, hygiene, and prevention of cross-contamination, offering patients a safer and more convenient treatment option.
In the future, our company will continue to increase research and development investment and introduce more innovative products to provide high-quality medical services for a wide range of patients.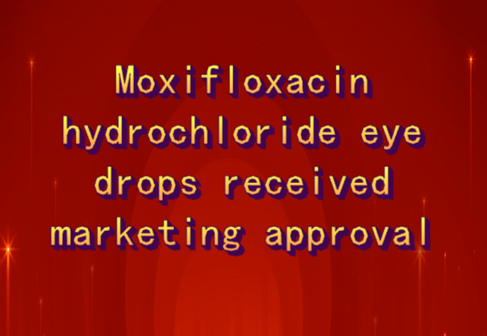 Back