We firmly believe in the fact that the inhalation preparation is and will be the mainstream product in the market.
Our products will be approved in China and EU from year 2021 and on, and with a global sell, we will be a leading company in inhalation products and eyedrops soon.
Congratulations: Delivery of the First Order of "Dingda-Salbutamol Sulfate Inhalation Solution" by Aureole Pharmaceutical
2023-06-28
Clicks:37
From:
At 16:00 pm on May 18, 2023, the warehouse completed the delivery of the first order of Dingda-Salbutamol Sulfate Inhalation Solution (2.5 mL: 5 mg) manufactured by Nanjing Aureole Pharmaceutical Co., Ltd. Aureole Pharmaceutical people finally ushered in the official sale of the product after 2,043 days since October 12, 2017.
Dingda-Salbutamol Sulfate Inhalation Solution (2.5 mL: 5 mg) represents the culmination of the efforts and hard work of everyone at Aureole Pharmaceutical, and the wisdom of Aureole Pharmaceutical people. In today's society, a healthy and strong physique and nice psychological state are the foundation of everything for everyone. The core values of Aureole Pharmaceutical, as a growing emerging enterprise, are "Health caring, customer value, independent spirit, and common growth". We also hope that our products can transmit a sense of power to society and care for family health.
A huge tree grows from a tiny seedling. A nine-story platform is built from each pile of earth. The journey of thousands of miles begins with the first step. We accumulate richly and break forth vastly.
Today marks the first step of Aureole Pharmaceutical into the market. Will our second step be far away? Let's wait and see.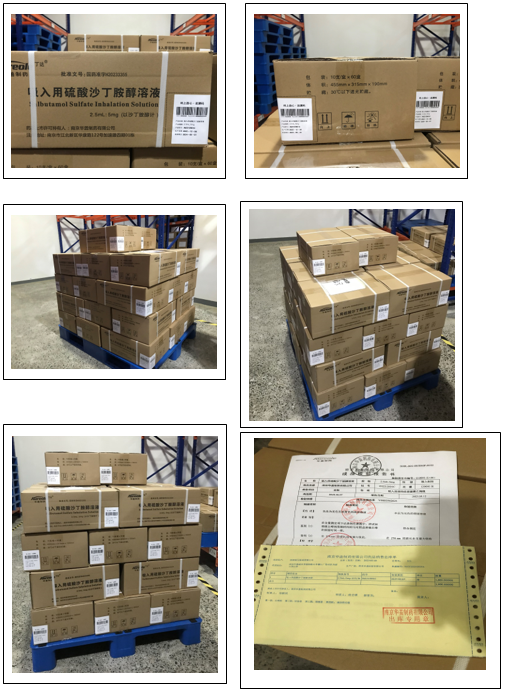 Back