We firmly believe in the fact that the inhalation preparation is and will be the mainstream product in the market.
Our products will be approved in China and EU from year 2021 and on, and with a global sell, we will be a leading company in inhalation products and eyedrops soon.
Congratulations on the Approval of Marketing of Our Terbutaline Sulfate Nebulizer Inhalation Solution!
2023-06-28
Clicks:41
From:
We have focused on inhalation product R&D, and the results are prominent! Following the approval of the first product at the end of March, our second product, Terbutaline Sulfate Nebulizer Inhalation Solution with two strengths, was approved for marketing on April 14, with the approval numbers of Guo. Yao. Zhun. Zi. No. H20233443, and Guo. Yao. Zhun. Zi. No. H20233444.
Terbutaline Sulfate Nebulizer Inhalation Solution is a nebulizer inhalation drug for the treatment of bronchial asthma and chronic obstructive pulmonary disease, which can provide fast and continuous relief of asthma and chronic bronchitis and other symptoms. At the same time, in order to meet the needs of pediatric patients for medication, we have introduced special strengths for children, which are convenient to use and more thoughtful.
The R&D of inhalation product have always been one of our core businesses, and after years of exploration and efforts, we have achieved promising results. The approval of two consecutive products not only shows the power of our R&D capability, but also brings better treatment options for extensive patients. In the future, we will continue to carry forward the spirit of innovation and strengthen our R&D capability to deliver more high-quality drug treatment solutions to the patients.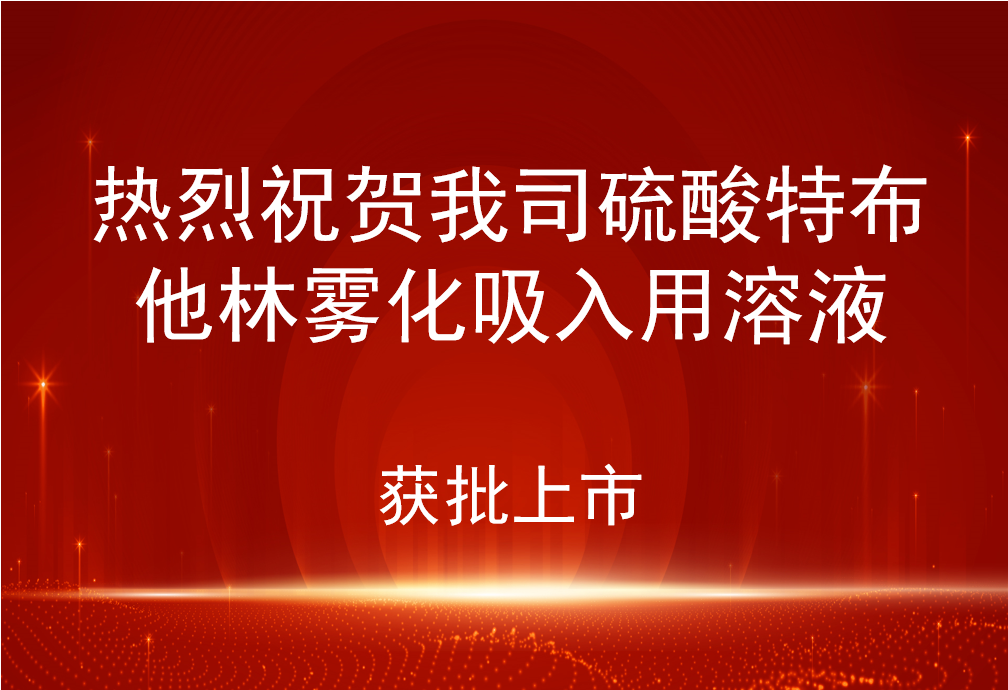 Back